Feliz Año Nuevo!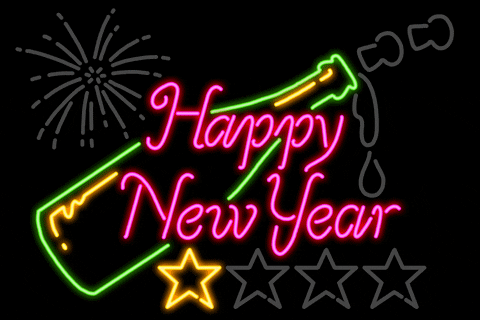 One year is dead and buried (screw you 2020 for so many awful things including ruining Halloween), and another kicks off with a fresh new blog design (to make it much easier to read) and like Miss Patti LaBelle sings, ooh-oh ooh-oh I got a new attitude.
I've reopened Comments section after last year's onslaught of spam (over 3900 spam comments). If you haven't ever commented or connected with me, please do. I've met some great people online to chat about Halloween, horror and everything in between and now more than ever we need a sense of community. I'm always looking for contributing writers, so please let me know if you're interested!
Get new posts delivered to your email inbox! Click the three lines on the upper left corner of the site to open the sidebar and find the "Subscribe" section. Enter your email and hit the button. You will immediately get an email to confirm your subscription. New posts are delivered as they are published.
There's a new search bar accessible by clicking the top right icon. This makes it very easy to find past posts. Also, in the side bar you can search by tags, or by month in the archives section.
I've updated the Calendar page and will try to keep up with release information on new, postponed and future tv series and movies that are horror, horror-adjacent, or of interest to genre fans. The pandemic has upended the movie business so release dates change on an almost hourly basis it seems. If you spot an error or omission, let me know.

Also, if you love movies like I do, follow me on Letterboxd to view and respond to my ratings, reviews and rants on all the movies I watch. I'm also active on Twitter and occasionally on Instagram, so say hello.
I hope your 2021 is off to a good start, and let's hope for a better year!