ABOUT ME
I love Halloween. I'm a grown man, who spends nine months of the year planning and building scary things to set out on the lawn for a holiday with questionable Pagan roots. Is it weird? Maybe, but we all need a hobby. I graduated with a B.A. in Theater and now the front of my house is a stage. I'm now back in college, this time working as a graphic designer and doing the most meaningful work of my life by mentoring students.
I'm a slightly older, slightly wiser Editor-in-Mischief, and I have finally embraced my cultural identity, conquered a handful of inner demons, and shouted, "Yo soy Señor Scary!!" I'm proud to be Latino, a horror film geek, a baker of sinful desserts, and a follower of the strange, eerie and inexplicable! This site is a collection of my favorite things: haunt projects, haunted places, eerie party recipes, bewitching books, and wicked resources for the darkest day of the year. Vive la Vida Espantosa! 🏳️‍🌈
Terror Troy, my nephew, and me at our annual pumpkin carving night!
GRACIAS to my amazing fiends for your contributions to my site, and for supporting my home haunt in Santa Clara, California. You keep the spooky lights on, the fog machines running, and ensure a frightful night for all! If you're interested in donating, please visit my GoFundMe page by clicking below.
Anonymous, Lesley Bannatyne, Jill Browning (Martha Stewart Living), Melissa Campbell (VillageD-Lights), Mark Cox, Troy Davis, Jamie Domeyer, Katherine Fortune, Susan Hamm (Collector Editions), Carol Hinrich, Beth Jackson Klosterboer, Ginger Kroft, Chris Kullstroem, Obie Leyva, Craig Manno, Tina Minn, Danna Mitchell Carter, Mike Mohebbi, Andy Nortik, Dawn Nuccio (HalloweenStreet.com), Britta Peterson, Anthony Piana, Rot, Sandra Sierra, Glen Simon, David K. Skal, Travis Scala (myvillage.us.com), Ryan Wickstrand, Timothy Zulewski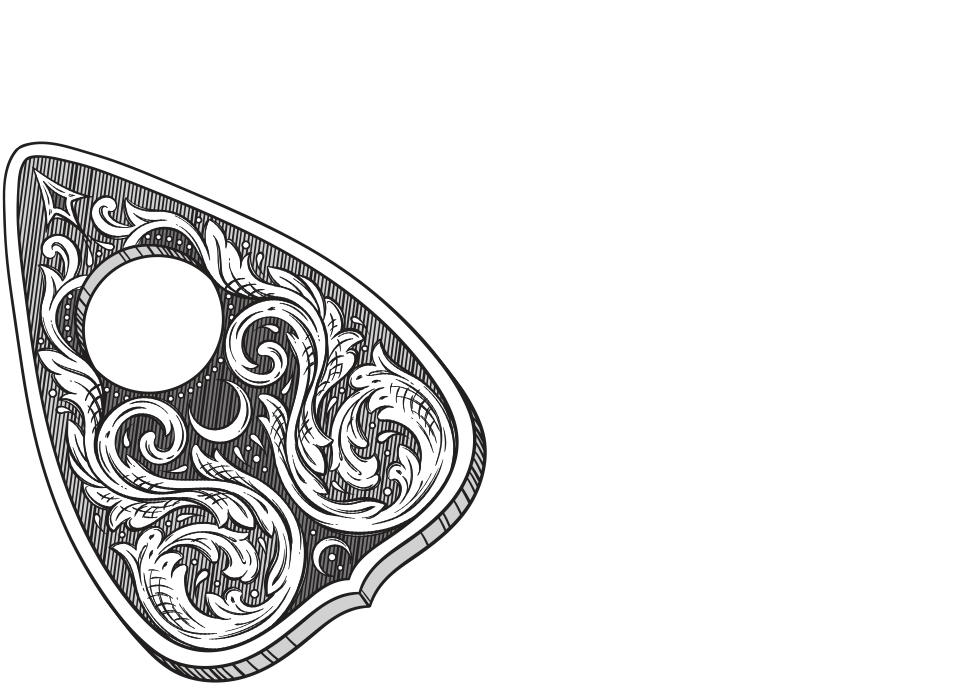 5 Burning Questions I'm Often Asked
Isn't Halloween just for kids!?
No. It was brought to America as a young hooligans' night filled with pranks and damage to homes. To curb the costly tomfoolery, it was transformed into a children's holiday of costumes, trick 'r treating and parties with light refreshments. Today, Halloween fans are connected by social media and we celebrate all year long. For many, it's even considered a lifestyle.
​
Is it true Halloween has questionable origins?
Very much so! Scratch beneath the candy corn facade and you will find Halloween's deeper and darker origins were anything but child's play. This cultural holiday began with the Druids of Ireland who celebrated Samhain, the final harvest before winter, with huge bonfires and animal sacrifices (and perhaps a person here and there). This was a time when the veil between the worlds of living and the dead were at its thinnest. To ward off demons, candles were lit in hollowed out turnips, and masks were worn to confuse the spirits roaming about. They gave little cakes to whoever (or whatever) knocked at the front door in hopes of not being dragged to HELL!!! But that was a long time ago.
​
Sam and Señor Scary at Midsummer Scream 2019
Why is Halloween so popular?
Halloween is a fun holiday without personal obligations: candy, costumes, and decorations, instead of traveling, forced family time, extensive meal prep, and expensive gift-giving. There's a mysterious aspect to Halloween where, for one night, your wild and wicked inhibitions can be set free without judgement. Be scary, be sexy, be butch, be femme, be a hero, or just let your freak out.
​
Why are Halloween decorations impossible to find in stores in October?
Halloween is now the second-most profitable holiday behind Christmas, and savvy entrepreneurs have made it a $10 billion industry by extending the shopping season. Retailers have seized the opportunity to serve an eager and voracious online shopping demographic starting just after the Fourth of July. This clears shelves during October, November and December for that other jolly holiday. Most of my Halloween hunting is done by Labor Day!

Halloween is so scary. That can't be a good thing, right? Think of the children!!!
Being scared has many positive physical and psychological effects, who could know? Well, science does! When you are scared, adrenaline is released, your heart rate increases, and your body gets a little cardiovascular workout. Being scared also reduces stress (just like laughing reduces stress), and by surviving a little fright, you can achieve the irrational satisfaction of cheating death, and overcoming real anxiety and fears. It's all very empowering. "We build up tension in our lives and we need a way to release it," says San Francisco State University professor Jeff Leroux. "Being scared or scaring others is a way to release that tension. Especially around Halloween you see people testing their boundaries of fear. The further those boundaries are pushed, the greater the payoff." (Oakland Tribune, 10/26/05)
Here lies the former name of this site.
Born bad in 2009 | Died Horribly in 2019